Discovering Prog Rock
For anyone wanting to discover the wonders of Prog Rock, I hereby share with you, at no charge, my own experience and opinions.
---
Definition
What is Progressive Rock Music?
There are many possible definitions. Here is mine. A 'prog rock' group is one which tends to produce albums rather than release singles. They don't generally expect to appear on 'Top of the Pops'.
Other features of prog rock include
a) Long tracks. Epic pieces where a range of melodies and moods are given space to flourish. In the olden days a track could take up an entire side of an LP (20-25 minutes). With the advent of CDs even longer tracks are possible.
b) Short tracks. These are less common, but sometimes a musical idea needs only a brief airing and quite rightly finishes before it has outstayed its welcome.
These tracks may not seem much on their own, but can be vital contributions to an overall album.
c) Themed albums. Often an album is not merely a collection of independent songs, but hangs together musically or thematically. Some tell stories, others are based around a central concept.
d) Variety and experimentation. Within the album, and even within one track, the music explores a range of styles, moods, speeds, time-signatures and instruments. The human voice may contribute a sung melody, but it could also be used for speech or special effects, and is often absent altogether.
e) Acquired taste. Although prog rock can boast some easily accessible tunes, it also contains much that takes time to appreciate. Compare Stravinsky's The Rite of Spring with Rossini's William Tell Overture. The former requires much more hard work to enjoy than the instantly likeable diddle-um diddle-um diddle-um-tum-tum of the latter.
Another definition: Here is a good working definition as regards which groups should appear on this page. A group is a 'prog rock' group if they are listed on the Prog Archives website, which is a good source of information, and has many tracks you can listen to on 'free streaming'.
---
List of Albums
There are so many prog rock groups to choose from, (not only from their heydays in the early 1970s, but from a new era of prog rock in the 1990s and 2000s) that I thought the most helpful guide would be to list in chronological order all the groups I have come across myself. I have chosen just one album per group, but have included a count of albums so that you can tell whether I have selected the best album of many, or whether the album listed is the only one I own by that group.
The comments are very subjective and personal and may or may not be much help. It is impossible to describe music accurately using words, so I have sometimes not even tried. If you really want to know what these groups sound like, there are samples from most of them at Prog Archives. In fact, that is a much better site than my own humble page. The one advantage this page has is that Prog Archives contains so many hundreds of bands, you are lost for choice. At least this page only has around eighty including, I hope, all the key prog groups past and present.
So, off you go to the start of the list (click here). Or if you prefer an alphabetical approach, then click on one of the links below. I have marked my favourites with an asterisk.
---
Scoring System
I have decided to keep my scoring system very simple. So simple as to be almost non-existent. The majority of albums listed are not rated at all. This means that I am perfectly happy with them. But there are two kinds of albums I felt I should draw attention to:
The reasons why a person enjoys a particular album are varied and ideosyncratic. (see here for details) I have highlighted several albums which have become personal favourites. I don't claim they are necessarily the best in any objective sense, just that I like them.
For a similar variety of reasons, (again see here for details) there are some albums that just don't really appeal to me. I wouldn't dare say they are rubbish because no doubt there is someone somewhere who adores them. All I care to say is that these albums are the ones I could cheerfully live without. Who knows - one day I may start to appreciate their good qualities. But so far I remain unimpressed.
In an attempt to distinguish the well-known groups from the obscure ones, I have given each album a 'Fame rating'. This figure is simply the number of people who have rated the album on progarchives.com. It is an extremely rough and ready indication of how well known the group is in prog rock circles. Bear in mind that in some cases the score may be lower than it ought to be because, although the group may be famous, I have selected one of their lesser known albums. Also bear in mind that the count represents people who have rated the album on a prog rock site - and a low score may reflect the fact that the album is just not mainstream prog. (For example, Queen is surely much more famous than their 'fame rating' would suggest!)
---
1967 : England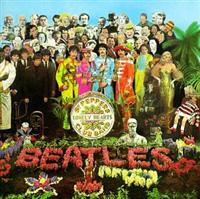 The Beatles
Sergeant Pepper's Lonely Hearts Club Band
Surely the Beatles were never a prog rock group! Maybe not, but Sergeant Pepper contained so many early features of progressive rock music (themed album, varied and experimental styles etc.) that the album really must be included in this list.
---
1967 : England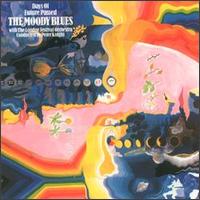 The Moody Blues
Days of Future Passed
I never realised The Moody Blues were regarded as prog rock until they were included in a TV programme about the Top Ten Progressive Rock Groups. (OK, you're dying to know who the others were, aren't you? In reverse order they were 10. Camel 9. King Crimson 8. Hawkwind 7. Rush 6. ELP 5. Yes 4. Jethro Tull 3. Moody Blues 2. Genesis 1. Pink Floyd)
Whatever label you give this music, Days of Future Passed is a landmark album. It is a well-crafted blend of classical orchestra and modern pop and rock. It begins with an overture which, as in classical music, contains snatches of the melodies coming up. The mood and content then take the listener through the experience of an average day. Within this are several straightforward songs, but the whole thing is held together by orchestral links. The best known song comes at the end - 'Nights in White Satin'. If you only know this as a single, you're missing out. It needs its proper ending, with a lush orchestral winding down at the end of the day, and the same narration with which the album opened: "Cold-hearted orb that rules the night, removes the colours from our sight, red is grey and yellow white, but we decide which is right and which is an illusion."
---
1968 : England

Family
Music in a Doll's House
Lots of shortish tracks, some just snatches of music, with an overall tinny and warbly feel. You can certainly detect the first green shoots of progressive rock trying to break through, but the end result is too primitive and coarse to be very likable.
---
1969 : England

King Crimson
In the Court of the Crimson King
This is arguably the first ever true progressive rock album. And it's a smasher.
I confess that I missed out on King Crimson when they first appeared on the scene and I was put off this album for over 25 years because of the grotesque artwork. When I got around to buying it I discovered that the music is much nicer than the cover. I also discovered the explanation to a minor mystery: For years I had wondered why, in a live version of 'Tarkus', when Greg Lake sings the phrase "Confusion will be my epitaph", the audience break out into rapturous cheering. Now I know.
A word of warning. There are a few bits of this which seem really heavy and tuneless. Particularly at the end of the first track when all the instruments go at it hammer and tongs to produce a dreadful cacophony. Then just as you think it's finished, the guitar starts up again and they all join in for another go at producing the worst and loudest noise they can. Later, there's a long section in one of the tracks where they run out of tune and just potter about at random for several minutes. BUT... Once you get pass these minor blemishes, there are some truly great melodies and innovative instrumentals.
---
1969 : United States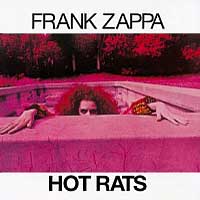 Frank Zappa
Hot Rats
A smorgasbord of strongly rhythmic (and mostly instrumental) tracks, some of which have an obvious jazz influence, and some an upbeat tuneful sound (and some have both.)
---
1970 : England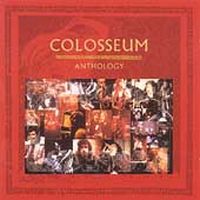 Colosseum
Anthology
As you can guess from the title, Anthology is a 'best of artist' compilation. It was actually released in 2002, but the material on it is taken mostly from three albums released in 1969 and 1970.
This is early pioneering stuff, with huge instrumentals, long tracks and a heavy jazz feel. An acquired taste.
---
1970 : England

The Nice
Five Bridges
The first side of the LP is a live performance of a suite about the five bridges which cross the river Tyne at Newcastle. I like the blend of classical orchestra, fugue-like instrumental, jazz piano trio and powerful gritty vocals. The second side is mostly classical pieces reworked and sprinkled with a light dusting of rock.
---
1970 : England

Soft Machine
Third
The music just seems to wander about getting nowhere - certainly it never approaches anything like an actual tune. I suppose that you could call it atmospheric in places.
---
1971 : England

Caravan
In the Land of Grey and Pink
I didn't start listening to Caravan until 20 years after they released this classic album. I soon warmed to it's delightful cheeriness. Some nice bouncy tunes, lyrics about "nasty grumbly gremlins" and a side-long final track all contribute to its charms.
---
1971 : England

Yes
Fragile
I bought a few Yes LPs back in the 1970s because my friends liked them, and because they had great covers, drawn by Roger Dean. However, their music failed to thrill me. So I got rid of most of them, including (to my later regret) the wonderfully illustrated Yessongs. The CD booklet I now own just doesn't do justice to the artwork. When I started to renew my interest in prog rock I felt I should try out Yes once more. After all, they are considered giants in the prog rock world. But I still remain on the whole unthrilled. Their music contains some good moments and even some great moments, but much of it is merely satisfactory, and some of it a bit harsh. (Only my opinion of course!)
Fragile is an interesting albumn in that each of the five members of Yes have the opportunity to provide a track of their own, with the emphasis on keyboards, vocals, percussion, bass and acoustic guitar as appropriate. The remaining four tracks are more typical of the whole ensemble - wide ranging songs with lots of variety.
---
1971 : England

Van Der Graaf Generator
Pawn Hearts
I admit there are some mellow moments, but the overall impression is of noise verging on horridness.
---
1972 : England

Emerson, Lake & Palmer
Trilogy
ELP is my all-time favourite prog rock group in terms of their total musical output, though when it comes to specific albums there are others on this list I prefer to Trilogy (or indeed to any other ELP album). The reason is that ELP play in such a diverse range of styles that any given album contains some real corkers and some adequate fillers. I have been an ELP fan since they were around in the 1970s (initially because my friends were ELP fans and I wanted to fit in) and find most of their music highly entertaining, even some of the albums panned by the critics.
Trilogy is a good mix of styles. The first track on each side of the record is typical ELP - two long intricate tracks incorporating barnstorming melodies and classical fugues. Then you have a pleasant ballad, a kind of cheery honky-tonk song, a hoedown adapted from Aaron Copland's Rodeo, a harsher moody song and finally a bolero with a repetitive melody and a long slow crescendo. An album that keeps you on your toes.
---
1972 : England

Wishbone Ash
Argus
Great guitar riffs and down to earth melodies contribute to this classic album. Sometimes you get not just one but two soaring guitar solos competing with each other.
One of the reviewers complained that the flying saucer shown on the LP cover doesn't appear on the CD. I've just checked my LP and discovered that the UFO only appears faintly on the back. (It's one of those albums which opens up to a double width picture.) Hence the illustration here doesn't show it.
---
1972 : Italy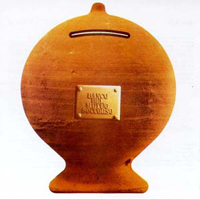 Banco del Mutuo Soccorso
Banco del Mutuo Soccorso
I didn't discover the Italian prog rock scene until over 30 years late. However, once I had adjusted to its strangeness and occasional harshness, I decided that this album has a wonderful quirky style that is interesting and unique.
One track is only 1 minute and 19 seconds long - and over half of that time is spent on the musician arriving at the keyboard, arranging his music and then walking out afterwards. But for a few seconds in the middle you get a pleasant hummable tune.
The original LP album cover was not square, but more or less round (as in the illustration). I wonder if the name of the group has any relation to the object pictured? Sadly, I cannot speak Italian, so I may never know.
---
1972 : Italy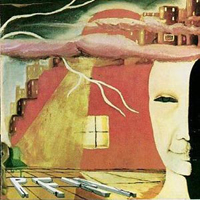 Premiata Forneria Marconi
Storia Di Un Minuto
I gather that PFM and Italian Progressive Rock are almost synonymous. This album is certainly interesting and definitely not English in style, I haven't personally been blown away by it, but I'm happy enough to keep listening and see what happens.
---
1972 : Sweden

Bo Hansson
Music inspired by Lord of the Rings
In recent years The Lord of the Rings has inspired a huge number of artists to create musical soundscapes. Some of their efforts are included on this page. But Bo Hansson was (I think) the first. The music is purely instrumental. It seems dated now, but remains a haunting and interesting interpretation of a famous story.
---
1973 : England

Pink Floyd
Dark Side of the Moon
OK, there are some strange bits which can only loosely be called 'music', but there's plenty of lush laid-back atmospheric soundscapes with a fair few singable melodies. One of my favourite tracks is 'The Great Gig in the Sky' with its long section of improvised tuneful screams. When driving alone, I can't listen to this track without adding my own improvised warbles as a kind of counterpoint.
---
1973 : England

Mike Oldfield
Tubular Bells
Two sides of rhythmic repetitive instrumental music. A classic of its time.
I used to find the selection of instruments which play the tune at the end of the first side somewhat frustrating. I couldn't help but think that instead of being carefully selected for their range of tonal qualities, Mike Oldfield had just used whatever instruments happened to be around (and which he could play.) Judge for yourself: "Grand piano / Reed and pipe organ / Glockenspiel / Bass guitar / Double speed guitar / Two slightly distorted guitars / Mandolin / Spanish guitar and acoustic guitar / Tubular bells". On the other hand, sometimes good music can be produced by chance rather than careful planning. My own list of albums on this page is due not to any careful selection, but to the random chances which have drawn these artists and albums to my attention. These are just the albums I happen to have - so I should not complain if Mike Oldfield used a similar principle.
One interesting fact that I only discovered whilst compiling these notes is that the voice which lists the instruments belongs to the late great Vivian Stanshall (best known as one of the leading lights in the Bonzo Dog Doo-Dah Band.)
---
1973 : Italy

Le Orme
Felona e Sorona
I tried out three early 70s Italian bands at more or less the same time. Of the three, I was initially most attracted to Le Orme because their music was pleasant and accessible. As time has gone by, I've started to think of them as the most bland of the three. There's nothing really outstanding, just friendly prog.
From a shortened live version of this album I have learned that Felona and Sorona are the names of two planets - one nice, one nasty.
---
1974 : England

Genesis
The Lamb Lies Down on Broadway
Although Genesis continued to churn out albums right through the 1980s, it is only their 1970s output which constitutes their prog rock phase. This double album is a classic. Or so I'm told. I'm still getting to know it.
In my youth I acquired a handful of LPs by two of the top progressive groups, namely Genesis and Yes. I dutifully listened to them, but somehow neither group grabbed my attention in the way that ELP did. In recent years I have added to my initial collection because I feel that a prog rock fan ought to be familiar with both Genesis and Yes. I certainly don't dislike their music, but neither the albums I have been familiar with for decades, nor the recently purchased albums, have sparked off that flame of passion. There are bits I like very much, but on the whole both these groups remain firmly outside my list of favourites.
---
1974 : England

Gryphon
Red Queen to Gryphon Three
Four instrumental tracks, each containing a wealth of ideas and employing a wide variety of instruments. A folk prog gem.
---
1974 : United States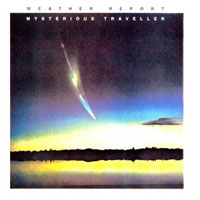 Weather Report
Mysterious Traveller
A strange collection of rhythmic instrumentals. Maybe 'funk' is the appropriate word, with 'jazz' not far behind. There are long sections in which the underlying chord structure seems to me to be just the same chord repeated over and over, but with such enthusiastic twiddlings from all the instruments that you hardly notice the lack of chord changes.
---
1974 : Netherlands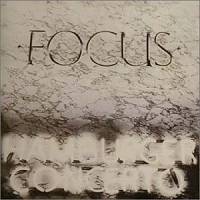 Focus
Hamburger Concerto
Focus typically produces instrumentals led by a combination of lead guitar, flute, hammond organ and meaningless vocals. The title track, taking up the second side of the album, is a good example. But for me the stand-out tracks are the driving passion of 'Harem Scarem' and the beautifully haunting 'La Cathedral de Strasbourg', whose total lyrics are only twice the length of the title and which contains some cool laid back whistling.
---
1974 : Italy

Murple
Io Sono Murple
I am Murple is the only album ever produced by this group. It is apparently about a penguin called Murple. I've no idea what the storyline is, but the music is mainly instrumental and cheerily atmospheric.
---
1975 : England

Greenslade
Time and Tide
A real mix of styles and moods. For example 'Time' consists of a male-voice choir singing La lala lala lala lah etc, with a harpsichord-like keyboard playing exactly the same tune; 'Tide' is a slow throbbing atmospheric piece, which lulls you into a false sense of security before the sudden claps of the next track (which always make me jump even though I'm expecting them!) Other tracks are lively and keyboard-based, with lyrics here and there to help the music along.
---
1975 : England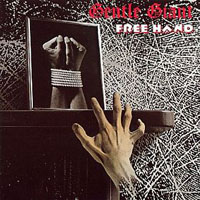 Gentle Giant
Free Hand
The first impressions are of strange fidgety rhythms and rich folky vocals. It has taken around a decade for me to start appreciating the quality of this album.
---
1975 : England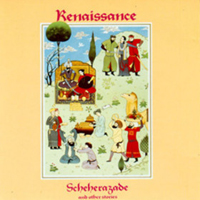 Renaissance
Scheherazade and Other Stories
A delightfully tuneful album with a strong folk influence in places, and a great female vocalist. The title track is a 24 minute epic, but it is preceded by three songs each with its own unique charms.
---
1975 : England

Rick Wakeman
The Myths and Legends of King Arthur and the Knights of the Round Table
Epic keyboard-based theme album. From the majestic opening track (pinched by the BBC for their Election Night theme music), through the mellow warmth of Guinevere and the playful exhuberence of Merlin, to the lingering melancholy of the Last Battle, this is Mr Wakeman at the height of his creative power.
It's also one of the longest album titles in my collection. (The longest belongs to the non-prog singer songwriter Fiona Apple, whose 1999 album is called When the Pawn Hits the Conflicts He Thinks like a King What He Knows Throws the Blows When He Goes to the Fight And He'll Win the Whole Thing 'Fore He Enters the Ring There's No Body to Batter When Your Mind Is Your Might So When You Go Solo, You Hold Your Own Hand And If You Know Where You Stand, Then You Know Where to Land And If You Fall It Won't Matter, Cuz You'll Know That You're Right)
---
1975 : England

Steve Hackett
Voyage of the Acolyte
A solo album by the guitarist from Genesis. Pleasant enough I suppose.
---
1975 : Germany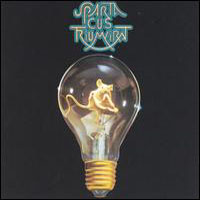 Triumvirat
Spartacus
I only came across Triumvirat recently, but found their music very easy to get into. They are clean, tuneful, optimistic and slightly whimsical. The style of music on this album doesn't seem to relate to the subject matter - Spartacus was a slave who led a revolt against the Roman Empire - but that doesn't matter. I wouldn't call this a great album, but it's quirky enough and cheerful enough to have become a favourite very quickly. It helped that the lyrics are in English.
(Every review of Triumvirat I've read compares them to another band, and often Spartacus is compared with a particular album. Apart from the opening riff, which is admittedly almost identical to this other album (either by accident or design), I can't see a strong similiarity. Hence I have tried to write my comments without comparing to the other group - but have not quite succeeded. This bit in parantheses draws attention to the comparison even if it doesn't name the group. Oh well.)
---
1976 : England

Manfred Mann's Earth Band
The Roaring Silence
This is the same Manfred Mann who had a hit with 'Do Wa Diddy' but here he is in his much better Earth Band phase. The opening track, 'Blinded by the Light', was released as a single. You may recall the incomprehensible but delicious-sounding lyrics. For example, "and go kart Mozart was checkin' out the weather chart, see if it was safe outside." Well, the album version is even better. Twice as long, with even more incomprehensible lyrics and an instrumental section which includes chopsticks - you take your two index fingers and thump the piano like this: FG FG FG FG FG FG EG EG EG EG EG EG DB DB DB DB DA DB CC CC CC CC DB EA.
And that's just for starters. Amongst the rest, there's some delightful mellow songs, a quirky instrumental, and a track inspired by Stravinsky.
---
1976 : England

Camel
Moonmadness
Other Camel albums contain far more memorable songs than this one. In fact, despite having listened to this album regularly over three decades, I couldn't tell you any of the lyrics (although I could tell you that there is much more instrumental than vocal music), I would struggle to name even one of the tracks, and if you named one and asked me to sing a snatch of the melody I would be unable to do so.
Nevertheless, Moonmadness goes firmly into my list of favourites for two reasons. One is that I love the cover. Not only does it evoke an atmosphere of cool, relaxed otherworldliness, but the orginal LP cover also contains a small drawing of an invisible camel. That is to say, the camel-shaped spacesuit is visible, and I assume there is a camel inside it. The second reason - I love the music. It perfectly matches the mood of the cover. Even though the music has failed to imprint itself on my conscious memory, I only have to hear the opening bars to find myself absorbed in a warm comfortable familiarity.
---
1976 : England

Uriah Heep
High and Mighty
I bought this album when it first came out, but never really got to like it. The general tone was too strident. I got rid of it years ago, and am only including it here as a representative of bands beginning with the letter U.
---
1976 : United States

Kansas
Leftoverture
Lively songs, stirring instrumentals, memorable melodies. A band at the more accessible end of prog rock.
---
1976 : United States

Return to Forever
Romantic Warrior
More jazz than prog, but with a 70s electronic feel and a funky beat.
---
1977 : England

Jethro Tull
Songs from the Wood
I later discovered that this album is not typical of Jethro Tull, but it was my first introduction to them and remains my favourite. It has a very strong medieval-ballad feel to it. I love the opening 'a cappella' singing with it's great earthy harmonies. The accent on the line "poppies red and roses filled with summer rain" is wonderfully evocative of Ye Olde Merrie England. The same old-fashioned folk style continues through this collection of nine great tracks. The title of the album and the picture on the cover really do sum up the music.
---
1977 : England

John Lodge
Natural Avenue
(This album doesn't actually appear in Prog Archives, presumably because it's too close to regular pop music. But just look at the cover. How can an album with cover design by Roger Dean not be at least a tiny bit prog?)
One of several albums produced by members of the Moody Blues, Natural Avenue is a collection of pleasant straightforward songs.
---
1978 : England

Barclay James Harvest
XII
Not sure this is really mainstream prog. The songs are too straightforward and easily accessible. This album is nothing fancy, just a great selection of songs based on various literary genres.
---
1978 : England

Jeff Wayne
The War of the Worlds
Jeff Wayne has effectively only ever produced one album, but it's a corking one. Using the vocal talents of such stars as David Essex, Justin Hayward, Julie Covington and Phil Lynott, not to mention Richard Burton as the narrator, Jeff Wayne has created a masterpiece of musical storytelling. There are relatively few songs in the album, but it is chock full of lovely atmospheric instrumentals too. In some respects the album starts strong and gradually becomes weaker, but the recurring motifs and the unfolding story make this a bona-fide classic.
The one place where the plot ceases to be logical is the last track. We are in modern times and we hear the voice of someone at NASA monitoring the landing of a spacecraft on Mars. Suddenly the communication channels are cut dead and the speaker is puzzled about the approach of a strange green flare. The music starts to crank up the tension as we, the listeners, realise the threat from Mars has not gone away. But what I want to know is this: Why does the man from NASA not make any connection between the problems he is having and the Martian invasion of the previous century which came close to wiping out the human race?
---
1978 : France

Jean Michel Jarre
Equinoxe
Atmospheric background music with a steady electronic beat.
---
1979 : England

Electric Light Orchestra
Discovery
Another of those mainstream pop and rock groups with prog tendencies. This album may well be "very disco" in style (indeed the title admits as much) but I've included it in the list because it does have some catchy songs.
---
1979 : England

Supertramp
Breakfast in America
...and yet another group I never realised came anywhere near the category of prog rock. I bought this album because I liked the jauntiness of 'The Logical Song'.
---
1979 : Germany

Tangerine Dream
Force Majeure
Only three tracks, but what expansive, rhythmic, cool, atmospheric tracks they are, with not a vocalist in sight.
---
1979 : Greece

Vangelis
China
A solo artist who creates instrumental soundscapes. In the case of China there are many sections which are very evocative of the country in question, but there are also long passages of carefree electronic rhythms.
---
1980 : England

The Alan Parsons Project
The Turn of a Friendly Card
Alan Parsons inhabits the border between true prog and good quality popular music. The first side of this album consists of four amazing catchy songs delivered with crispness and panache. The second side warms up with an instrumental track before the suite of songs which give the album its title. The way the whole album is built around the theme of gambling is some indication of its links with prog, and the final suite stands alongside the best of prog's long tracks. I love the way the melodies are reprised towards the end.
---
1980 : England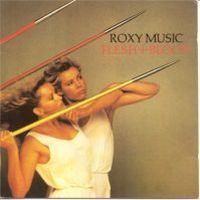 Roxy Music
Flesh + Blood
Years ago we managed to accumulate all the Roxy Music LPs on the basis that my wife liked Bryan Ferry's voice. In the end we hardly listened to the early stuff because it contained too much that was strangely raucous. The later albums like Flesh + Blood are more pleasant, but by this stage not really prog at all. (A plus point for my wife!)
---
1980 : England

Sky
Sky 2
It seems long ago that I used to listen to Sky. Five accomplished musicians giving their own rendition of some classical pieces and having fun with a few compositions of their own.
---
1981 : England

Queen
Greatest Hits
According to progarchives.com, their early albums (from the mid 70s) show some prog influence. Since I don't have any of these albums, all I can comment on personally is that 'Bohemian Rhapsody' could stand without shame alongside any classic prog track.
(I hesitated about including this compilation album, but decided that if I didn't, the letter Q would go unrepresented in my alphabetical list.)
---
1981 : Canada

Rush
Exit . . . Stage Left
It's taken me a while to appreciate Rush. At first I thought all their songs sounded much the same. Now I can distinguish between them. There is plenty of rhythmic twiddling about in this live album, and the general tone is usually bright and pleasant enough, but even now I've not picked up on much in the way of strong melodies.
---
1981 : Chile

Los Jaivas
Alturas de Macchu Picchu
The opening is very new age - breathy pan pipes and relaxing jungle sounds. Later the electronic wizardry of guitar and synthesiser make their contribution, but the traditional Chilean roots are never far away. I can't understand the words, but the passionate Latin American spirit is soothing and uplifting as the mood shifts.
---
1983 : England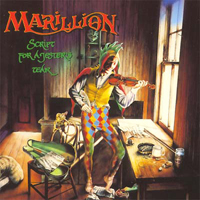 Marillion
Script for a Jester's Tear
I never took much notice of them at the time, but looking back it seems as if Marillion almost single-handedly kept the flame of prog rock flickering through the 1980s. Their sound stays true to some of the 1970s prog rock principles, but without the glorious grandeur (or over-the-top pomposity if you prefer) of their forebears.
---
1985 : England

Magnum
On a Storyteller's Night
Magnum is somewhere on the border between prog rock and heavy metal. I discovered them long after their heyday, and couldn't help noticing the resemblance to the fictitious band, Spinal Tap. Actually, that's a compliment.
There's a lot of melodic stuff here, and a fair bit of variety in mood. If only they didn't thrash around producing a solid wall of sound quite so often... but I suppose then they wouldn't be Magnum.
---
1985 : England

Kate Bush
Hounds of Love
Ms Bush comes under the 'prog-related' category. In other words there are certain elements of her style of music that are similar to prog - for example, the theme story behind the second half of this album. So I thought I'd give her a whirl. But I don't think she's really my cup of tea.
---
1992 : England

Jadis
More Than Meets The Eye
Cheerful and melodic prog. Definitely one that grows on you - slowly.
---
1992 : United States

Dream Theater
Images and Words
Dream Theater are clearly a popular and influential group, but I find them a little too loud and strident.
---
1992 : Sweden

Anglagard
Hybris
Four long and mostly instrumental tracks. (The snatches of singing are in Swedish.) A thoughtful and pleasant album with a nice mix of acoustic and electric sounds.
---
1993 : United States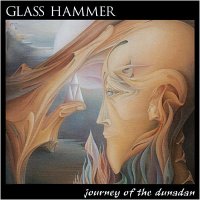 Glass Hammer
Journey of the Dunadan
It was the Tolkien connection which initially drew my attention to Glass Hammer, but I'm glad I got to know them. The music is largely keyboard-based with several non-musical tracks and sound effects thrown in for good measure.
I owe them an apology - I thought one section of the narration was overblown and pompous, but later discovered that it was a direct quote from The Lord of the Rings! It just sounded pompous in a different setting. That said, the story which emerges from this album is not always terribly faithful to the original. Never mind. The music is suitably diverse and interesting.
---
1993 : Germany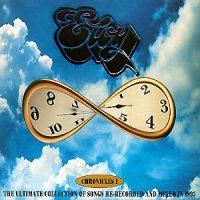 Eloy
Chronicles I
A difficult album to place chronologically. All these tracks first saw the light of day in the 1970s, but this is no mere compilation. Everything was re-recorded from scratch for this 1993 release.
Anyway, the music itself is fairly heavy, with guitar and drums to the fore, plus various spacey sounds. The occasional lyrics are in English.
---
1995 : England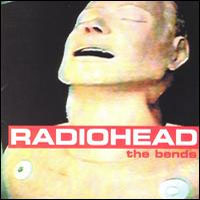 Radiohead
The Bends
I know some people rave about them, but despite my best efforts I continue to find their music both umemorable and unmoving.
---
1995 : United States

Echolyn
As the World
An eclectic mix, which I'm not yet familiar with.
---
1996 : England

Grace
Poppy
A collection of twelve songs by a little-known group. Some of the themes and the styles are rather old-fashioned or folky, but the tunes are nice and catchy.
---
1996 : England

Elegant Simplicity
The Nature of Change
There was a time in the late 1990s when I realised the internet might help me discover which modern groups were producing music comparable to the prog rock of the 1970s. I was interested enough in what I heard on the free samples to order several Elegant Simplicity CDs. The mastermind behind this 'group' is Steve McCabe, who composes the music and plays the instruments.
This particular album intrigued me with its six decent songs followed by a truly mammoth 43 minute instrumental. There's nothing really to dislike about it. But ultimately I failed to find satisfaction in any of Mr McCabe's work. I've never been able to shake off the feeling that he is merely a talented amateur. I've discovered much better artists since.
---
1996 : Italy

Finisterre
In Limine
I'm not sure whether I'm charmed by the cool atmospheric bits, or intrigued by the more discordant meanderings, but either way Finisterre is a group I think I want to get to know better.
---
1997 : Sweden

The Flower Kings
Stardust We Are
A vast sprawling effort weighing in at over 2 hours. Twenty tracks, including several long ones (10 minutes, 9 minutes, 12 minutes, three of 8 minutes) and ending on a true epic of 25 minutes.
Not an album I took to instantly. The first half often seemed a bit harsh. The music mellows in the second half. As it grew on me I began to recognise the awesome scale of the music. Lots of stirring atmospheric instrumentals, with the melodies (sung in English) dramatic and uplifting.
---
1998 : England

Arena
The Visitor
A collection of decent songs with all the right kind of prog rock ingredients. But for some reason it leaves little lasting impression on my memory.
---
1998 : Scotland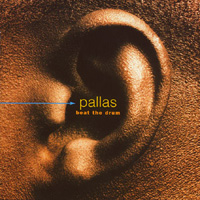 Pallas
Beat the Drum
Good songs with strong rhythms and more than a hint of hard rock.
---
1998 : Netherlands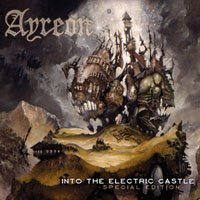 Ayreon
Into the Electric Castle
As soon as I heard the opening narrator's doom-laden voice declare "Welcome! You have entered the cranial vistas of psychogenesis", I decided I was going to like this album. I mean, how can you not like an album which opens with such overblown pretentious tosh? However, for a long time it seemed to be too heavy and with too irritating narrative effects.
Then suddenly it clicked. I realised that there are some great tunes here. I began to appreciate the variety of voices, especially when they sang in counterpoint, or started to argue with each other. The story is a load of rubbish of course, but it does allow the guest singers to interact for a while... until they start dying off one by one.
The mastermind behind Ayreon is Arjen Anthony Lucassen who has been involved in several other projects under different group names. For example, Ambeon for his ambient style and Star One for a heavier metal sound.
---
2000 : England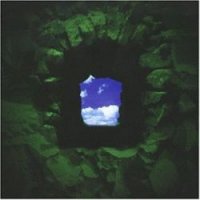 IQ
Subterranea: The Concert
A live double album with lots of potential, but even after many hearings I've still not quite come to grips with it. I've not shaken off my first impression that it's all a bit heavy for my taste.
---
2000 : England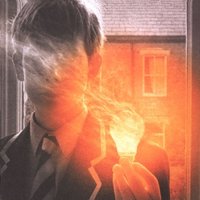 Porcupine Tree
Lightbulb Sun
Largely inoffensive, with just enough variety of mood and surprise twists to save it from mediocrity.
---
2000 : United States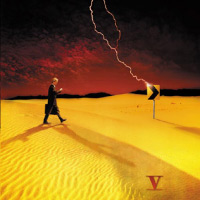 Spock's Beard
V
Spock's Beard are one of the classic prog bands of the late 90s. Their music is diverse and unexpected - some bits are instantly likeable whereas other bits need time to appreciate the nuances. Plus the final track is 27 minutes long. Modern prog at its best.
---
2001 : England

Pendragon
Not Of This World
An expansive, unhurried, melodic album with several moments of soaring, spine-tingling glory.
---
2001 : England

Mostly Autumn
Music inspired by The Lord of the Rings
This is fairly heavy folk prog. It has a strong rhythmic beat, and after a while some recognisable themes, but it doesn't particulalry transport me to Middle-earth. To be fair, it's only heavy in parts. Other parts are gentle enough I suppose.
---
2001 : England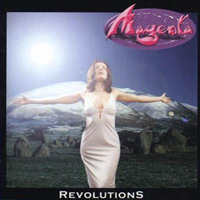 Magenta
Revolutions
The bulk of this album is four suites celebrating key moments in human history. There is a strongly new-age spiritual streak running through the concepts depicted, (which may of course be a positive point to some, but I'm prefer my spirituality a bit more mainstream Christian....) Anyway, the music is varied in tone, mood and rhythm, and is good solid prog rock, featuring a talented female vocalist. Definitely a band worth getting to grips with.
---
2001 : Norway

Bjorn Lynne
The Gods Awaken
This is the third album in a trilogy based on science fiction books. I came across this solo artist before I moved on to some better known groups. The music is not bad or unpleasant, but even after repeated airings it has not gripped me. When I needed to make room on my MP3 player, Bjorn Lynne and Elegant Simplicity were the first two prog rock artists I felt I could live without. Sorry, chaps.
---
2002 : England

Nolan & Wakeman
The Hound of the Baskervilles
With Clive Nolan and Oliver Wakeman (son of Rick) both being keyboard players it is no surprise that the music is keyboard dominated. But that doesn't stop it covering quite a range of moods and styles as the story unfolds. I'm not convinced that prog rock is the best music to evoke the era of Sherlock Holmes, but this album is a valiant attempt to do so.
---
2003 : Netherlands

Kayak
Merlin - Bard of the Unseen
It turns out that Kayak have been around since the mid-70s, but they only came to my attention recently with this wonderful theme album. It has it's origins in their 1981 album Merlin, the first side of which contained five songs about the magician in King Arthur's court. This 2003 version adds a further nine songs to create over an hour of glorious story-telling.
There are so many musical ideas in the album that even individual tracks often wend their way through a range of styles and melodies. Sometimes restful, sometimes bracing, but overall a very satisfying album.
---
2003 : Poland

Satellite
A Street between Sunrise and Sunset
Given that Satellite is Polish and that all the songs were written by the drummer, Wojtek Szadkowski, I wondered if the music was going to be full of hard, driving, Eastern European rhythms (whatever they might be!) In fact the songs are very melodic, full of mellow instrumentals, and the lyrics are in English. All in all a delight to listen to.
---
2004 : England

Anathema
A Natural Disaster
Perhaps a bit gloomy for my taste. But OK in a hypnotic kind of way.
---
2004 : England

Manning
A Matter of Life & Death (The Journal of Abel Mann)
A solo artist with a distinctive folky voice. I've not yet worked out the flow of the story, but the songs are great. Good strong backing and catchy tunes.
---
2004 : United States

Happy the Man
The Muse Awakens
I gather Happy the Man are one of the early American prog groups and have been around since the 1970s. This album is a more recent work and consists of some lovely relaxing instrumentals with a few heavier quirky tracks thrown in.
---
2004 : Sweden

Pain of Salvation
Be
There's one good track, 'Imago', which has a rolling folk beat, but the rest of the album is too harsh, too depressing or too weird for my delicate sensibilities.
---
2005 : Norway

Wobbler
Hinterland
Three long tracks explore a range of sounds and rhythms, many of which would not have been out of place back in the 70s. The occasional lyrics are in English. No outstanding melodies, but the album is slowly growing comfortably familiar.
---
2006 : England / Sweden / others?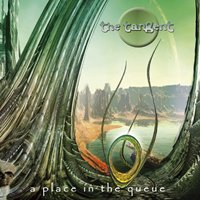 The Tangent
A Place in the Queue
A polished and varied album following in the tradition of those great prog legends of old. One pleasant discovery is that the final 25 minute track somehow keeps up a steady pace despite its assorted moods, which enables me to walk briskly along in time to the music. A twilight stretch of legs, half an hour of moderate exercise and great prog rock all at once. Sheer bliss!
---
2006 : England

David Gilmour
On An Island
A solo album from Pink Floyd's guitarist. Cosy and relaxing but nothing special.
Some observations now that I have finished my list
1. The golden era of progressive rock seems to have been in the early 1970s. There was a dearth of prog throughout the 1980s, but the 90s saw a revival of prog with new groups springing up left right and centre. And of course, some of the old groups never really went away, but perhaps their later albums didn't come up to the early standards.
2. Progressive Rock seems to have been a largely English phenomenon. Of the top ten groups mentioned in the Moody Blues entry, nine are from England and one from Canada. In my list, the United States barely gets a look in. They have provided at least two well known groups in more recent times (Dream Theater and Spock's Beard), but against this England has come up with Arena, Porcupine Tree, IQ and Pendragon to name but four. OK, so perhaps living in England does make my selection biased, but I don't think anyone can dispute that the giants of 1970s prog were English. (NB One group in my list is from Scotland, but none from Wales or Ireland.)
3. The other main source of progressive rock, especially since the 1990s revival, seems to be the countries around the Baltic Sea (Sweden, Norway, Netherlands, Germany, Poland) plus Italy. Even groups from these countries will at times sing in English rather than their native tongue.
4. I use the word 'atmospheric' a lot in my comments - but I can't be bothered to find any replacement synonyms, so you'll just have to put up with it.
5. Until I started this page I never realised I had such a large prog rock collection. Even if you don't count the groups which are only loosely prog-related, the total comes to around 70 groups and well over 200 albums! And I would still only class myself as an interested listener rather than a prog rock expert.
---
What makes 'Good' Music?
...or to put it another way, how do we explain the fact that some people think a particular album is the greatest thing since sliced bread and others think the same album is unadulterated tripe? It seems to me that there are a range of reasons people enjoy music. Some depend on the music itself, some depend on the listener.
Here is my analysis of the different factors which determine whether we like a particular piece of music. I have given examples relating to Prog Rock, but the same principles apply to any style you care to name.
FACTORS RELATING MOSTLY TO THE MUSIC
1a. Unusual Elements
1b. Virtuosity
2c. Beat
2d. Mood
3e. Non-musical Associations
3f. Musical Associations
4g. Catchiness
4h. Depth
FACTORS RELATING MOSTLY TO THE LISTENER
5i. Serendipity
5j. Attentiveness
5k. Familiarity

1. Things that appeal to our mind, that stimulate our intellectual curiosity. The two factors given below may not be enough in themselves to mark something out as good music, but they can at least make us sit up and pay attention.
a) Unusual elements: We notice strange time signatures, unusual instruments (or unusual use of familiar instruments), unexpected notes or chords, ear-catching sound effects and so on. Prog rock is full of such remarkable and experimental moments.
b) Virtuosity: We are impressed when we hear a musician performing in a technically skilful way. In classical music the cadenza was an opportunity for the soloist to show off their talent. Prog rock may not use the term cadenza, but it certainly embraces the concept, with extended solos, not only on keyboards or lead guitar, but also on such atypical solo instruments as drum kit or bass guitar. Example: Keith Emerson demonstrating the range of grating screeches he can coax from his Hammond organ.
2. Things that appeal to our emotions, that reach into our guts and resonate with some primeval instinct. The next two factors are perhaps the key reasons we might decide whether music is quickly appealing or not.
c) Beat: Sometimes the rhythm alone can grab hold of us and carry us along, and in extreme cases it can take over our muscles so that we tap our toes or bang our head in time with the beat. Example: 'Money' by Pink Floyd (from The Dark Side of the Moon). After three minutes of seven four time, which has a pulsing but unsettling beat, the rhythm relaxes into four four time in a way that the listener can't help but respond to with a lift of the spirit.
d) Mood: By this I mean a combination of timbre, volume, speed and sometimes lyrical content which between them create an emotional atmosphere. This may be hard and driving, jaunty and upbeat, laid-back and mellow, haunting and eerie, sad and heart-rending or wacky and bizarre. If the mood of the music happens to match our own emotional mood we respond by thinking it is good music. Example: Many years ago I was driving slowly home one day on a lonely country road in extremely thick fog and listening to Pink Floyd. I can't now remember which track it was, but I recall that the gloriously eerie sound was like a magnificent soundtrack to the meteorological conditions. One of those 'tingle factor' moments.
3. Things that resonate with memory, experience or character. The following two factors concern the way music might make links with our own unique personality.
e) Non-musical associations: Even before we hear a piece of music we may be predisposed to like it because of a range of good associations which have nothing to do directly with the quality of the music itself. For example, a friend we trust recommends it; we find the lead singer attractive; we like the album cover; we like the name of the group, or of the track. I'm serious about this – faced with a track called 'Aristillus' from an album called 'Moonmadness' and a track called '...Baby One More Time' (from an album of the same name), I'd much prefer the former even before I've heard a note. Or the associations could be to do with the theme. Example: I was predisposed to like 'Journey of the Dunadan', an album by Glass Hammer (a good name for a group), because I am a fan of Tolkien.
f) Musical associations: Music which is similar to what we already know and love is more instantly appealing than anything too radically different. (Although factor 1a, the unexpected, has a part to play too) What I mean is this - however much you are searching for new experiences in sound, if you are 'into' prog rock you are more likely to warm to progressive rock music than to strange Arabic chanting, folk dance tunes played on the bagpipes or highbrow operatic arias. Also under this heading I should note that repetitions of tunes or motifs within the music stimulate our short-term memory and add to our enjoyment. In fact I don't know of any music that doesn't employ repetition to some degree.
An aside: Whilst I'm on the subject of one piece of music being similar to another, I want to express my frustration at the number of reviews which dismiss an album because it sounds too much like another group, or like an earlier album by the same group. Why does that matter? Music that is not original can still be enjoyable, and if you didn't know the earlier influences anyway, then how would you know it was derivative? Example: A lot of reviewers disapprove of King Crimson's second album, In the Wake of Poseidon, on the grounds that it is just a repeat of their first album, In the Court of the Crimson King. But what if you have never heard the first album? Wouldn't you then be free to enjoy the second in its own right? There, I feel better having got that rant off my chest.
4. Things that appeal to our desire for stimulation and learning. The first factor given below is concerned with our initial response, the second with our long-term appreciation.
g) Catchiness: Occasionally music is so instantly memorable that after only hearing it once (or a few times anyway) the tune become lodged in your mind and you find yourself humming it over and over. Example: There is a section of the track 'Imago', from Pain of Salvation's album 'Be', that I took to almost immediately, because it is such a good rollicking sing-a-long tune. (What a shame the rest of the album didn't appeal at all.)
h) Depth: All the factors so far have been reasons we like music when we first hear it. But good music also has depth. The more we listen, the more we discover new things. We've all known songs that we liked at first then quickly grew bored with, and other songs that grew on us as the years passed by, or which we came back to after a long break and found something fresh and appealing we'd never noticed before. The best music can cope with repeated airings without fear of growing stale.
5. Finally, things which are more to do with the listener than the music itself. If you were asked to name your top ten songs / albums / groups then each of these last three factors would have a big influence on your choice.
i) Serendipity: There is a huge random element in how we respond to music, and indeed what music we get to hear in the first place. Where we hear the music and whether we are in receptive mood at the time can be largely a matter of chance. Example: I first heard Camel when visiting a student friend and 'Snow Goose' happened to be playing in the background. My introduction to Manfred Mann's Earth Band came from browsing a market stall where they happened to have in stock an LP with a strangely compelling cover. There must be great swathes of music which I could easily enjoy, but which have not so far come to my notice at all, or which I have come across only whilst in an unresponsive frame of mind.
j) Attentiveness: Background music doesn't have the same impact as when we sit and listen properly. Attending a concert where there is nothing to do but pay attention to the music is a different experience from the same music being played on the hi-fi whilst our real attention is on eating, working or chatting. I find one of the best ways to get to know an album is to go for an evening walk whilst listening on headphones.
k) Familiarity: How well you know a piece has a large effect on how much you like it. Usually the more familiar the music, the more you like it, but not always. Sometimes familiarity removes the tingle factor, and wonderful unexpected chords become mere second nature. But often familiarity is a point in favour. Have you ever noticed on talent shows that a singer or group who perform their own material do not get such a warm reception as those who perform a well-known song? The latter benefit from the audience's familiarity with the music. Of course, getting to know an album intimately takes time, which is why some great prog rock is an acquired taste. Example: I will admit that parts of ELP's repertoire are not all that tuneful, but when the bizarre noises become familiar, you can enjoy 'singing' along by making the appropriate wah-wah shapes with your mouth.
---